Bevel Gear Cutting / Grinding Machine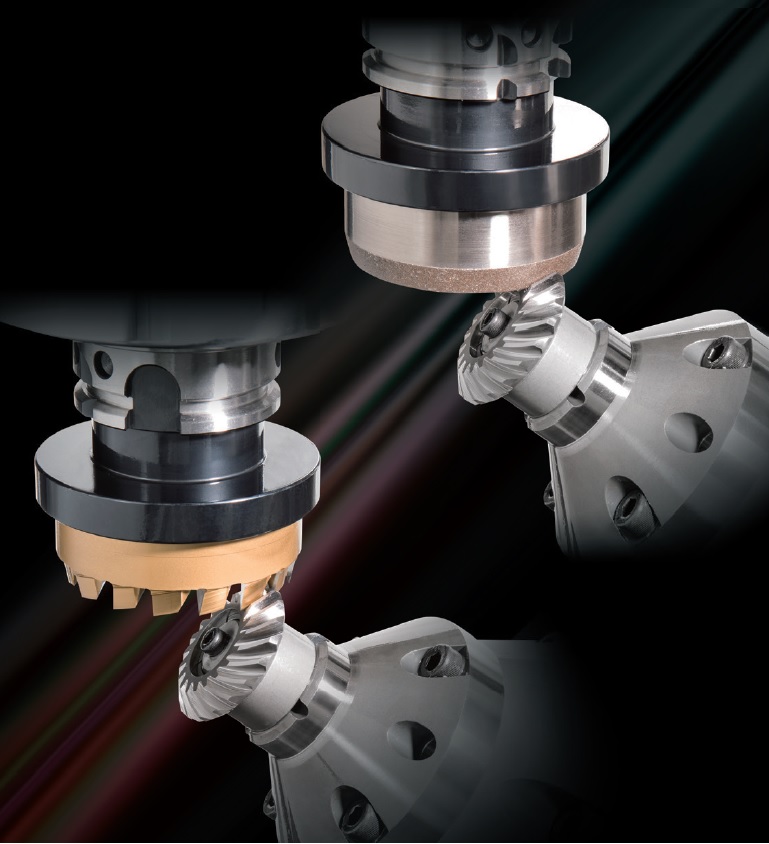 GBC-3210 uses a specific Cup Type Milling Cutter, to manufacture bevel gears in high efficiency. It is further equipped with a specifically designed HSK tool holder that provides flexibility and precision for tool replacement as well as production stability.
GBG-3210 also uses HSK specifically designed tool holder and direct drive 4/5 axes. It is equipped with high speed spindle, magnetic filter, paper filter system, uses electroforming CBN grinding wheel to provide correction for the deformation after heat treatment to improve gear accuracy and reduce noise.
GB Series